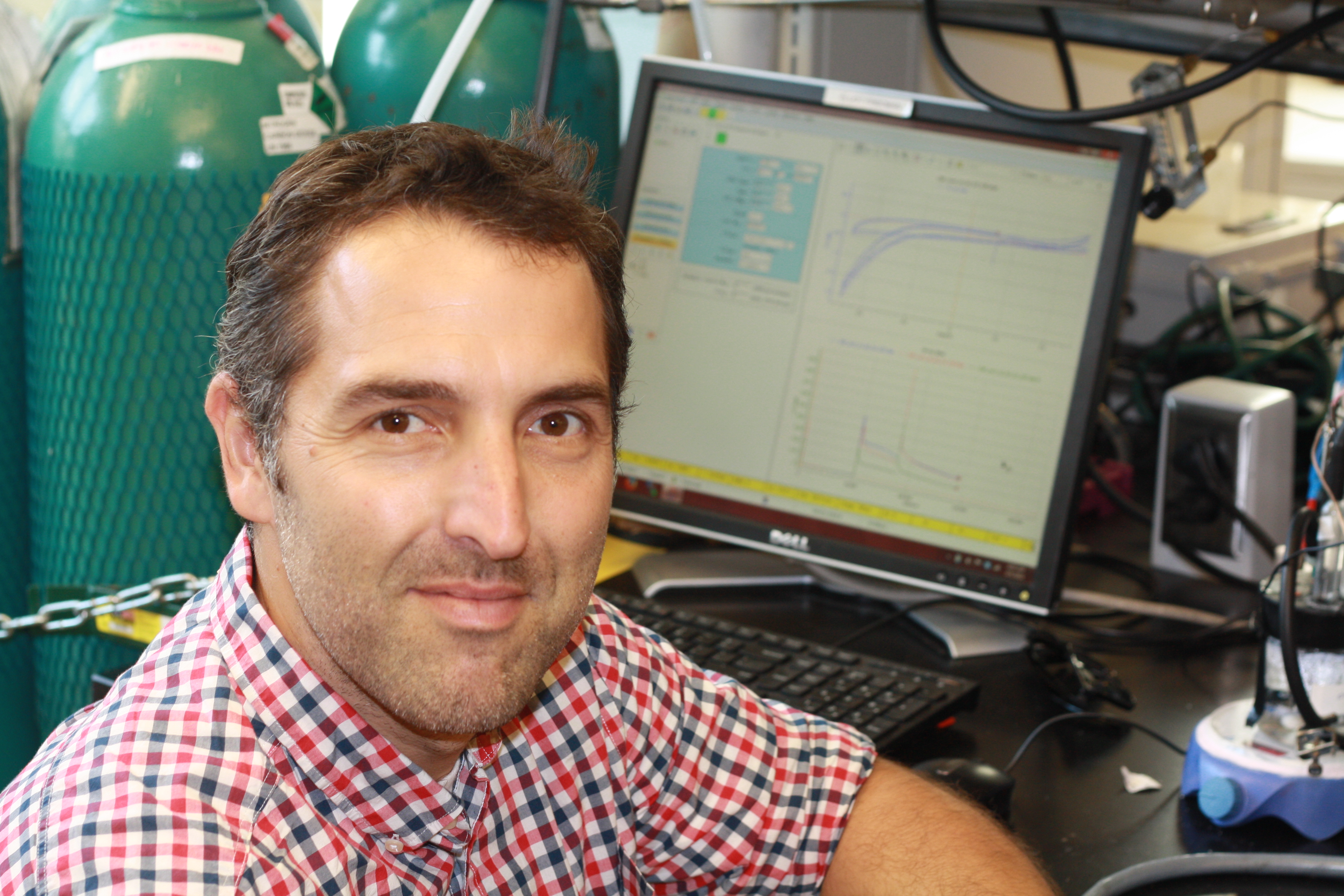 Dr. Roy Posmanik
Postdoctoral Research Associate
Contact Information
rp332 at cornell.edu
Academic Background
Ph.D. Environmental Science, Ben-Gurion University of the Negev, Israel, 2013
M.Sc. Water Resource Management, Ben-Gurion University of the Negev, Israel, 2009
B.Sc. Life Sciences, Tel-Aviv University, Israel, 2006
Research
Integrating Anaerobic and Hydrothermal Treatment of Dairy and Food Biowastes: A Sustainable Systems Approach for Biofuel and Animal Feed Production and Nutrient Recovery.
Publications
Posmanik, R., Bar-Sinay, B., Golan, R., Nejidat, A., Gross, A. (2011). Reuse of stabilized fowl manure as soil amendment and its implication on organic agriculture nutrition management. Water, Air, & Soil Pollution, 216, 537-545.
Gross, A., Guy, O., Posmanik, R., Fine, P., Nejidat, A. (2012). A novel method for the combined biowaste stabilization and production of nitrate-rich liquid fertilizer for use in organic horticulture. Water, Air, & Soil Pollution, 223, 1205-1214.
Posmanik, R., Bar-Sinay, B., Nejidat, A., Gross, A. (2013). Integrated biological treatment of fowl manure for nitrogen recovery and reuse. Journal of Environmental Management, 117, 172-179.
Posmanik, R., Gross, A., Nejidat, A. (2014) Effect of high ammonia loads emitted from poultry manure digestion on nitrification activity and nitrifiers community structure in a compost biofilter. Ecological Engineering, 62, 140-147.
Kidron, J.G., Posmanik, R., Brunner, T., Nejidat A. (2015). Spatial abundance of microbial nitrogen-transforming genes and inorganic nitrogen in biocrusts along a transect of an arid sand dune in the Negev Desert. Soil Biology and Biochemistry, 83, 150-159.
Mau, V., Quance, J., Posmanik, R., Gross A. (2016). Phases' characteristics of poultry litter hydrothermal carbonization under a range of process parameters. Bioresource Technology, 219, 632-642.
Posmanik, R., Cantero, D.A., Malkani, A., Sills D.L., Tester, J.W. (2017). Biomass conversion to bio-oil using sub-critical water: study of model compounds for food processing waste. Accepted for publiation in Journal of Supercritical Fluids, 119, 26-35.
Full CV
---